COVID-19 Vaccination Update
The COVID-19 Vaccinations will be offered to those who are at most risk, as prioritised by the government guidelines. You will be invited when it's your turn.
Our local COVID-19 Vaccination centre is St Paul's Church in Thornton Heath. Please DO NOT attend without an appointment. The surgery will contact you to book an appointment for you and we will need to know the following:
1. Are you presently well?
2. Have you had a vaccine within the last 7 days?
3. Have you taken part in a Covid vaccination trial?
4. Are you in anticoagulant ( please tell vaccinator )?
5. Have you ever had a severe allergic reaction to another vaccine or carry an Epipen (adrenaline pen) ?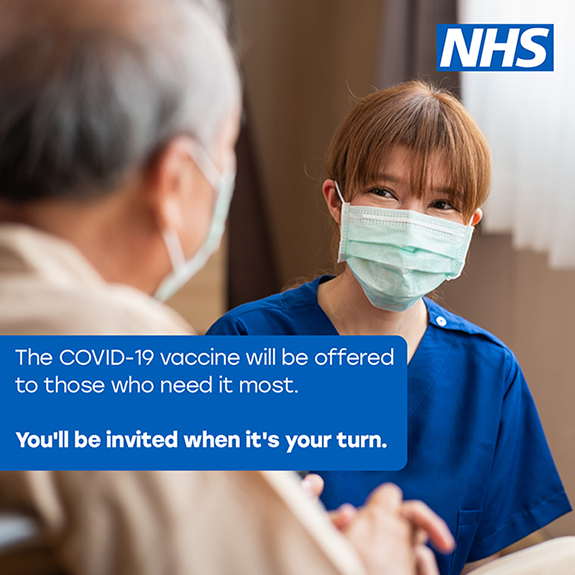 Published: Jan 18, 2021