CROYDON GP COLLABORATIVE

  Croydon GP Collaborative

The Croydon GP Collaborative (CGPC) is a forward thinking and passionate independent healthcare provider. CGPC was created by 55 Croydon GP Practices and covers approximately 392,000 patients.

The Croydon GP Collaborative is an organisation that was formed in response to the growing need for change and collaborative working within General Practice. CGPC aims to become a positive force within the local health and social care system that can transform the way services are provided to the local population.

The services CGPC provide are commissioned by NHS Croydon Clinical Commissioning Group and Public Health.

 
Reviews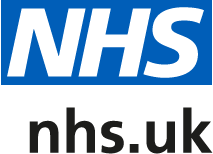 updated at 12:11pm on 09/12/2019
by Karen - Posted on 19 November 2019
Prompt and efficient service
Both myself and my almost 100 year old f-in-l, who lives with us, have experienced an efficient and prompt service. We have no problems getting appointments, repeat prescriptions are agreed on line, often within the day. They respond to emails promptly. I have found staff to be curtious, even when busy. We have seen a number of different health professionals over the past year, at no time were we made to feel hurried, all was explained. Very happy to be registered here.
Visited in September 2019, Posted on 19 November 2019
by Loulou gave Fairview Medical Centre a rating of 5 stars
The Best Medical Centre in London
After a bad experience with my previous doctors in West London, I was dreading going to see a GP. After almost a year I took the plunge and went in at Dr Marilyn Graham today.
Wow.
Just wow.
My doctor the doctor I saw is amazing. She took the time to explain things to me, gave me all my options and listened to my concern. I've never had such a kind and compassionate doctor from the NHS before. Never.
The nurse who took my blood tests, did it during her break! She was understanding and, like my doctor, took the time to go over my condition with a kind smile.
I' m just in awe by the amazing customer service I received today from this doctor and nurse. Just wow.
Visited in March 2019, Posted on 04 March 2019