CROYDON GP COLLABORATIVE

  Croydon GP Collaborative

The Croydon GP Collaborative (CGPC) is a forward thinking and passionate independent healthcare provider. CGPC was created by 55 Croydon GP Practices and covers approximately 392,000 patients.

The Croydon GP Collaborative is an organisation that was formed in response to the growing need for change and collaborative working within General Practice. CGPC aims to become a positive force within the local health and social care system that can transform the way services are provided to the local population.

The services CGPC provide are commissioned by NHS Croydon Clinical Commissioning Group and Public Health.

 
How to Request a Home Visit
We do have telephone consultations available with a GP, if you have a problem you wish to discuss with a GP that you feel can easily be dealt with without the need to attend the surgery then you can request one of these appointments.
If, however you require a home visit, please telephone the surgery after 9am so that the GP team can plan and prioritise their workload accordingly. You will normally be visited at lunchtime after morning surgery has finished. All of our staff carry identification badges. Please ensure that you check this before letting anyone into your home.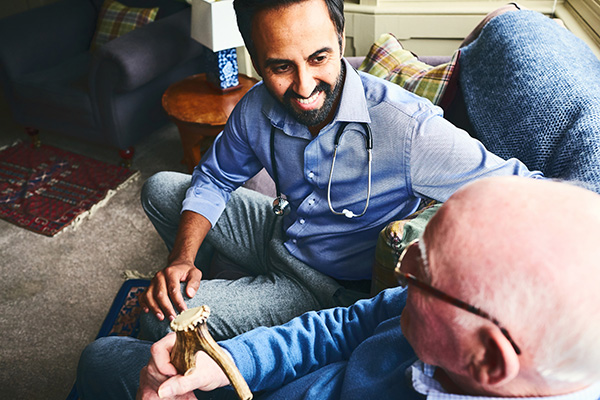 Receptionists will ask for as much information as possible in order that the requests can be given the necessary priority. Please note that we follow the national guidelines which states that home visits are made at the discretion of the doctors and are made where the clinical situation requires I – for instance lack of transport is not usually a satisfactory reason for a home visit. . There is no obligation to visit, but preference is usually given to the elderly and disabled and children should be brought to the surgery.
Examination of patients is safer, usually far more satisfactory and complete in the surgery where there is the provision of good lighting and the necessary equipment.